There have been a few wild streams lately, but hey, maybe you'll enjoy having these discussions on in the background while you work from home. It doesn't look like we're going to be out of here any time soon!
We're going to start 2021 off right with some great content for your viewing (and listening) pleasure. Some of these are from late December and early Jan, so I apologize for not recapping them earlier!
The first piece of 'tent is our January 2021 bonus episode! As you guys know, we do a mainline episode of Style & Direction every two weeks, but once a month, our silent producers MJ and Matt are able to get on mic and join us for a fun, casual conversation (that just happens to be recorded). A short clip is presented above, but the full episode is available for our Patrons.
This one is about New Year's Resolutions, both in style and life. Obviously quarantine has put a dampener on a lot of outfit ideas, but maybe this year we'll have an opportunity to wear some cool garments- even if we are still stuck at home. My personal resolution is to wear my outerwear more, as I've mainly put that aside in recent years in favor of military jackets and workwear. Oh, and I've love to get healthier more, but hey, this isn't a lifestyle blog!
The rest of the podcast (that is behind the paywall) focuses more on food and Spencer's small vacation to the Grand Canyon, which requires a bit more of a realistic and utilitarian guide toward packing.
Now let's get onto the streams, which feature Ethan, Spencer, MJ, Matthew, Kiyoshi, and Jason.
Our Dec 2020 bonus episode had a section on Christmas presents. So on this Saturday stream, the podcast crew expanded on the topic by bringing in our other frequent contributors. It was a fun one, but I was genuinely interested in finding out what our pals typical receive and wear for Christmas.
I actually don't really get many interesting presents, both for my birthday or Christmas. As I state in the pod and stream, most people aren't able to discern my tastes. When I was younger, I would get a few shirts from JC Penny or Macy's, which would then turn into gift cards for H&M. In the end, money was what I got, which then allows me to get my own presents! It's not a big deal, as I'm perfectly fine with buying what I want for myself (or simply using it for bills and food).
The Christmas attire discussion was pretty good, as their outfits ended up being a bit more dressed up than I expected! I typically spend my holidays with my family and as most Filipino parties go, there is always a plethora of food, lots of children, and a few games/activities. It never made sense for me to dress up on Christmas, so I've mainly worn a nice sweater with jeans/chinos. The other guys mention wearing sportcoats, chunky rollnecks, and black tie, which is quite admirable! To be honest, if COVID wasn't a thing, I'd definitely dress up to a menswear Christmas.
Maybe this will be a thing for 2021. And perhaps it'll inspire us to create those sartorial santa hats. I'd love to wear one with a tuxedo.
I don't think anyone expected this discussion to happen.
So at the tail end of our Christmas stream (we finished early), I made a quick joke about furries which quickly descended into a semi-serious discussion about it. I mean, aren't fur suits technically bespoke? They are hand made (presumably) by artisans, based on patterns crafted when the client wraps their body in tape. Seems pretty damn close to muslin fittings!
I'm just glad that there are furries out there who are interested in menswear, or at least interested enough to watch our streams.
Oddly enough, we have our WW84 movie review, which was totally unplanned. You guys may recall that I've put film style reviews on the back burner, but perhaps the streams are a great way for us to return to it in a much more casual method.
Spoilers abound in the stream, but honestly, its such a ridiculous and mediocre movie that I don't think its a big deal. Spencer and I talk about a lot of things, from the fact that the rules for the Dreamstone are nonsensical to the fact that a WWI prop pilot instantly knows how to use a jet. I actually don't think we talk too much about the menswear in the film, but it's really over the top. Smithsonian researchers are seen wearing doubled-up polo shirts with their collars propped. Every man in tailoring is wearing a pinstripe suit with a contrast collar shirt and bold foulard tie. And Steve Trevor spends most of his time in a track suit and fanny pack.
If you have HBO Max, you should just watch it for yourself.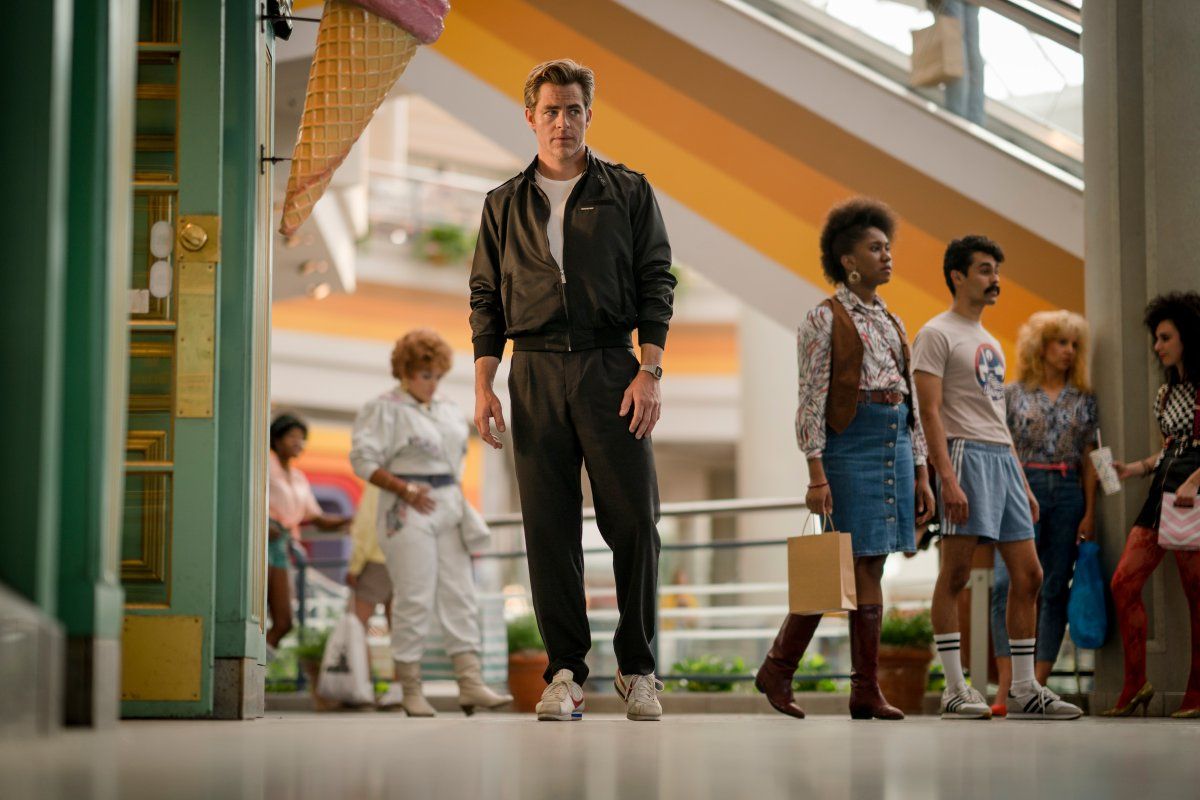 In terms of actual gaming, we spent a Wednesday stream playing Scribbl.io, a Pictionary style desktop game that was ripe for hilarity. Our Discord channel was full of friends, containing not only a few of your favorite menswear boys but with special guests from my non-menswear group, like Taylor, Andrew, and Scott.
The VOD above shows that save for Taylor, we're all pretty bad at drawing and that we can resist fucking over each other by drawing irrelevant things. At least we all know how good I am at this (and no, I don't cheat). We even did one on another week with menswear words (which was incredibly hard).
And lastly, we have a big AMA! Spencer was gone on the trip he mentioned in the bonus episode, so we decided to have a casual yet-still-menswear stream. Friends, followers, and listeners submitted their questions via DM and I had so much fun bringing the queries to the #TheSaDCast's panel of regulars. Some were quite straight forward, like if all of us planned (or wanted) to work in menswear (spoilers, it may not be worth it unless you want to start your own brand) or how we got into collecting vintage. Others were more personal, such as inquiring about my love of film photography to our favorite ice cream topping.
It's really worth a full watch to see the variety of questions and answers from everyone involved. Let us me know if you'd ever want us to do it again! We'd love you guys in the chat asking questions.
Don't forget to support us on Patreon to get some extra content and access to our exclusive Discord. Catch us streaming on Twitch every Wednesday and Saturday or watch the clips on Youtube.
Oh and don't forget, we do a podcast every two weeks!
Buh-bye!
StyleandDirection | EthanMWong | SpencerDSO
The Podcast is produced by MJ and Matthew.
Big thank you to our top tier Patrons (the SaDCast Fanatics): Seth Peterson, Eric Hall, Philip Gregard, Shane Curry, Austin Malott, and Audrey Jessica